Ваш браузер устарел, для доступа на сайт обновите версию вашего браузера
Seasonal storage
TIRE
100 uah/months.
for a set of wheels!

Learn More
The best self-storage of Ukraine

Learn More
«UniBOX» Self Storage – convenient, fast and reliable!
"UniBOX" is a Self Storage consisting of individual storage units. Such a warehouse will be needed to optimize and reduce costs when running a small, medium and large business, as well as with online store. It stores almost any goods, office equipment, furniture, facilities, accounting and personnel archives.
Warehouse rent cost calculator
Price per month:
uah.
uah.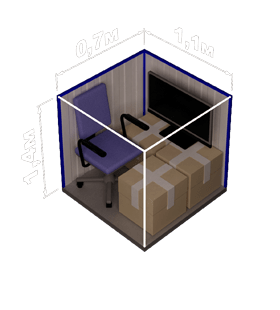 Things we take for storage:
Furniture (tables, cabinets, chairs, etc.) li>
Office equipment and documents li>
Winter and summer clothes li>
Sports equipment li>
Baby things li>
Promotional material li>
Tires for storage li>
ul>
What can not be stored in stock:
Living things, animals, any plants li>
Weapons (as well as its parts and ammunition) li>
Highly flammable substances li>
Substances that emit vapors or strong odors li>
Toxic substances or gases li>
Products that quickly deteriorate (food) li>
ul>
Reservation of the cell
Cell:
A type:
Scope:
Dimensions: м
Price per month without discount: uah
Price per month including discount: uah
Savings for the whole period: uah
Storage period: days